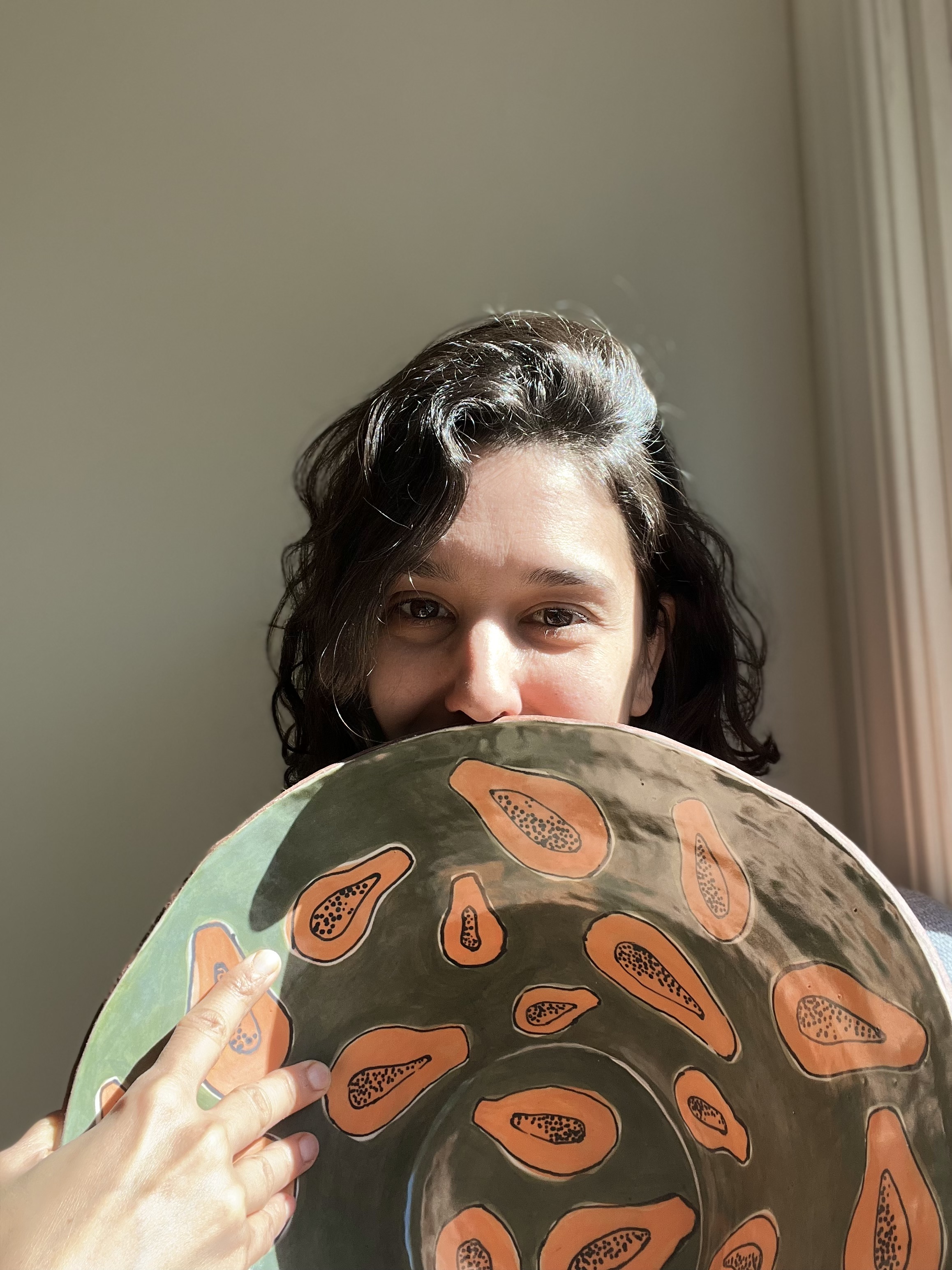 Welcome to Studio Caliari.
I'm Marina Caliari and I was born and raised in Espírito Santo, Brazil, where I received my Bachelor of Fine Arts from the Federal University of Espírito Santo. I continued my studies by attending the Post-Graduate program in conservation and restoration of cultural heritage at the Escola L'a Industrial in Barcelona, Spain, then specializing in conservation of archaeological ceramics in Albarracin, Spain. I spent 9 years in Barcelona working as a restorer, a teacher and an artist. I was also a wall painter and worked at a beer museum for a while!
In addition to extended studies in Spain and Brazil, I participated in studio residencies at the School of Visual Arts in New York City, at the Free Oakland UP gallery in Oakland, and at JIWAR - Barcelona International Residence for artists and Researches in Urban Creativity, and engaged in exhibitions in Amsterdam, Spain, Brazil and the United States.
In 2012, while in Brazil, I fell in love with ceramics all over again and have been making sculptural and functional work ever since. You can follow more of my work on Instagram.

Currently I live in Nevada City, California with my husband Tom and our kid Nico. I feel very lucky to live nestled in the trees.
I am very inspired by all the women around me and from all over, nature, the ocean, how we represent our memories, and the relationships between people and their objects.
I celebrate all things imperfect.